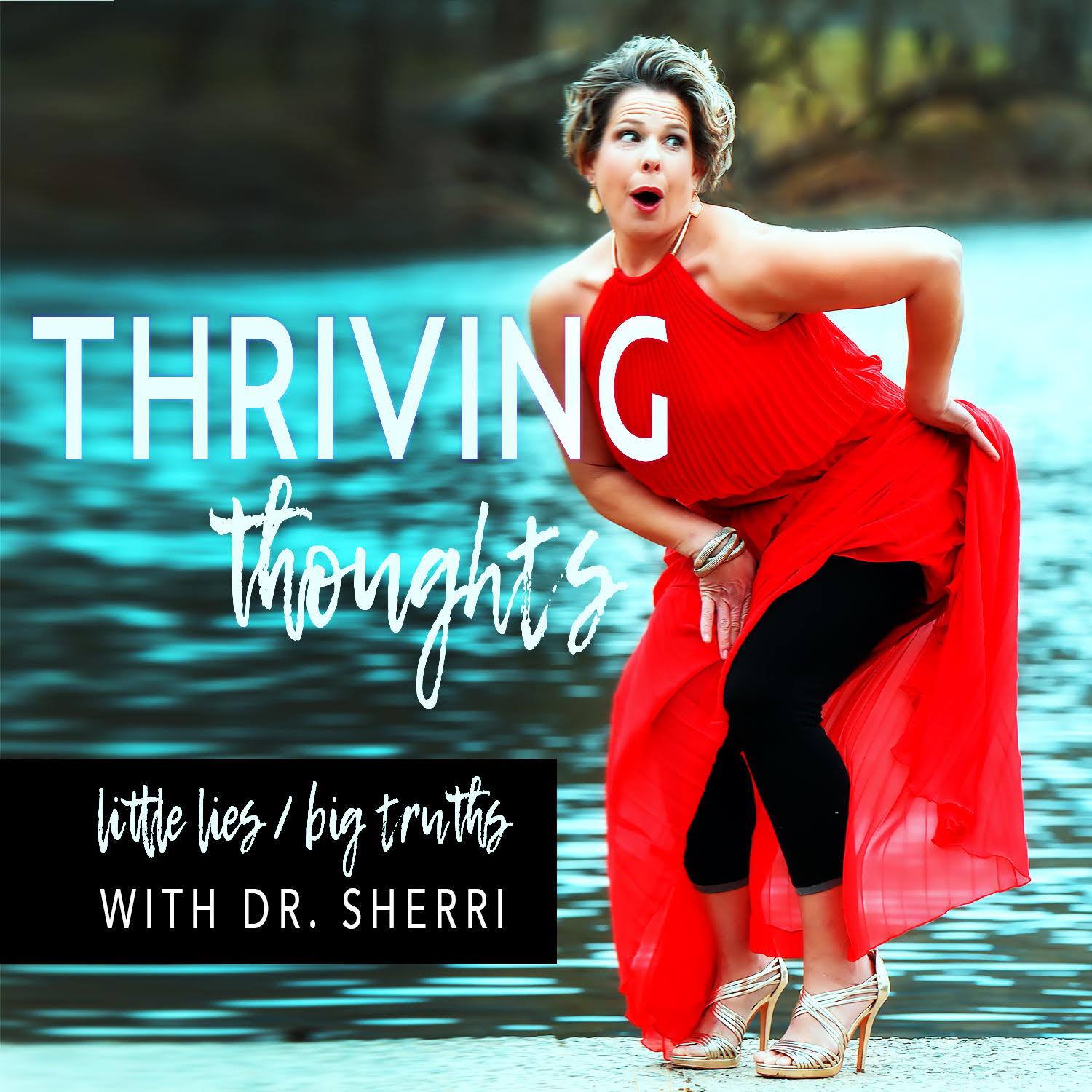 Yes, this is a girl power story from one of the fiercest and most honest people I know, Kristina Bouweiri, owner of Reston Limousine serving the DC, MD, VA area (and affiliate services throughout the world). Kristina shares how a woman with a secret lack of confidence chose to thrive in a myriad of situations that have left a legacy of success in both business and family, and most importantly on her ability to love herself. You're going to love Kristina and you're going to want to do business with this rock star!
Speaking of business, Kristina is offering an exclusive gift to listeners of this podcast.  Here's what Reston Limousine has to offer: "We're offering a 20% discount on all winery tours for listeners of CEO Kristina Bouweiri's interview with Dr. Sherri Yoder's podcast Thriving Thoughts!  Discount may be applied to transportation services other than limousines and motorcoaches for any private winery tour through the end of the year." WOW!!! I know right?!?! Snag that offer up NOW!
Simply Text LIMO to 540-369-2139 to get your promo code and link to book your private wine tour! Grab your friends and get ready for the best social-distancing activity ever in your own private transport!
Want to see what other amazing offers are available to you? Be sure to connect with Reston Limousine. Here are several ways to connect!
| | |
| --- | --- |
| Website | |
| LinkedIn | |
| Facebook | |
| Instagram | |
| Twitter | |
| YouTube | |
If you've been inspired by Kristina's story and want to connect with her personally, here's where you can find her!
| | |
| --- | --- |
| LinkedIn | |
| Facebook | |
| Instagram | |
| Twitter | |
_____
Get YOUR copy of Dr. Sherri's new book, Breakup Breakthroughs, right here on Amazon! It's for every woman who has EVER believed the lie that she's not worth fighting for! Get the paperback version, the Kindle version, AND the "It'll Take Work" Book with BONUS mini-book at the end, When People Say Things That Hurt! 
_____
If you've been encouraged by the podcast, will you please share this episode with someone you know who needs to learn more about thriving in the thick of it? And, if you're an Apple user, help us get in front of even more women to encourage them to thrive by clicking 5 stars!
Be sure to follow me on FB @dr.sherri and Instagram @dr.sherrispeaks
 _____
Do you want to receive thriving thoughts straight from Dr. Sherri right to your text messaging inbox?  Simply text THRIVE to 540-369-2139 to sign up!
_____
Join the thriving thoughts movement!
#littleliesbigtruths
#thrivingthoughtswithdrsherri
#thrivingthoughtspodcast
#thriveinanyandeverycircumstance
_____
Connect with Derek Kretzer, creator of the music for Thriving Thoughts!  Follow him on Instagram at https://www.instagram.com/derekkretzer/ or on Facebook at https://www.facebook.com/derek.kretzer